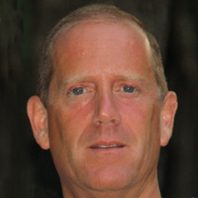 Meet Our Pastor
---
Brian Milano serves as pastor of the Murfreesboro and Tullahoma Seventh-day Adventist churches. Prior to pastoring in Tennessee he served as a pastor in the Northern New England Conference with districts in Rutland, Vermont; Waterville, Maine; and Norridgewock, Maine. Pastor Milano served the Northern New England conference as a Camp Meeting Superintendent as well as Director of Security. He spent 22 years in various law enforcement rolls in New Hampshire before retiring to follow the Lord's leading into pastoral ministry. Pastor Milano is partnered in ministry with his wife of 26 years, Michelle. They are blessed to have 5 children and 4 grandchildren. The Milano's enjoy serving Christ and His church in these very last days! Pastor Milano has a passion for evangelism—sharing the Three Angels' Messages and Righteousness by Faith—having conducted evangelistic series in the United States and abroad.
Our Mission Statement
---
Seeking and preparing mankind for the soon return of Jesus by proclaiming the Three Angels' Messages of Revelation 14.
Our Vision Statement
---
Getting to know our community and families and meeting their needs in order to lead the citizens of Murfreesboro to surrender to Jesus.